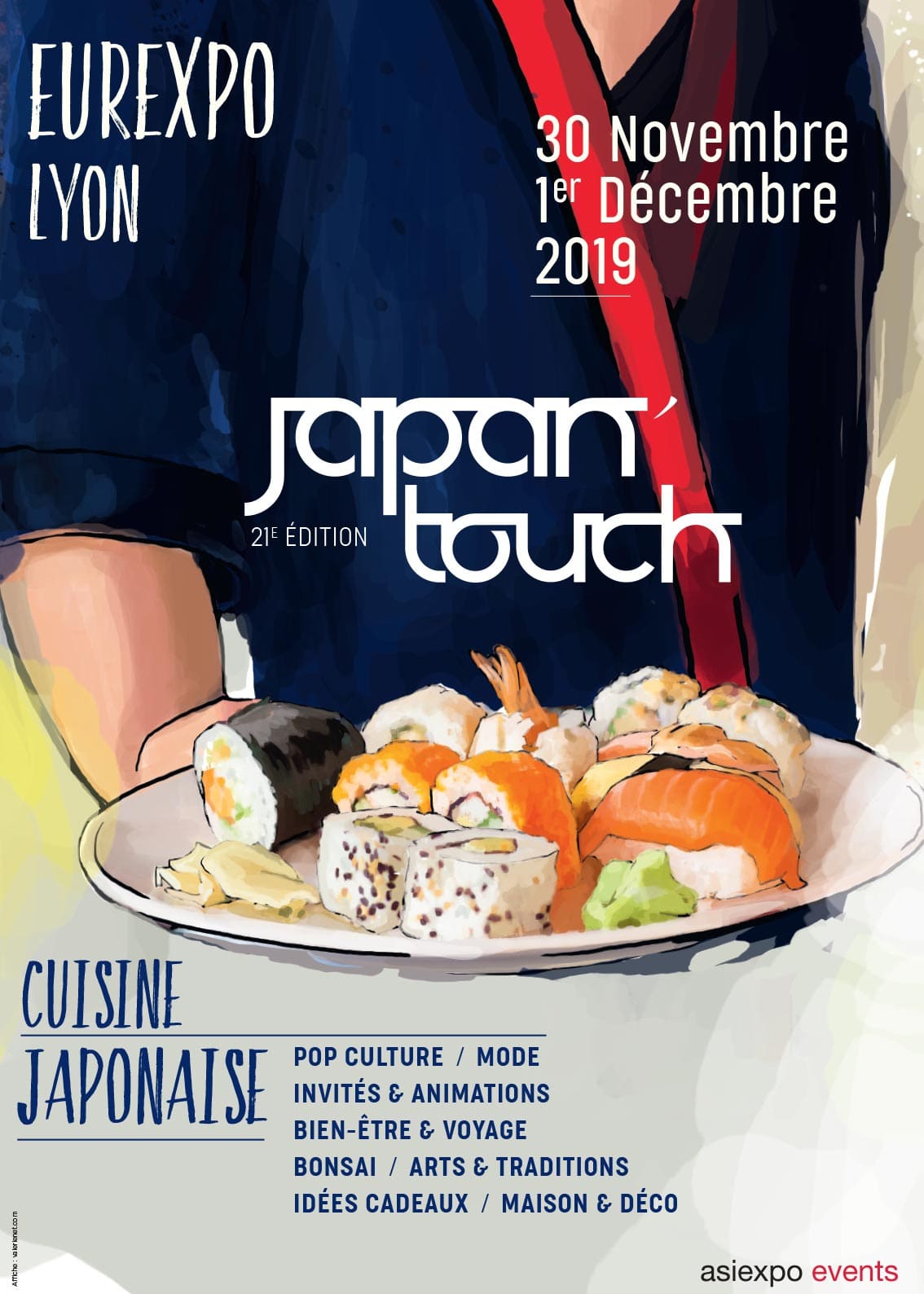 OUTING IDEA
Japan Touch – Salon de l'Asie 2019
Do you love Japanese culture? Japan Touch is a "must" for you! For the 21st time, this festival will make you drool with tastings, bentō courses, a pop-up grocer, a martial arts demonstration, Japanese Sumo wrestlers, traditional dances, concerts…
Plus a 3,000sq.m. space dedicated to young creators and shopping – illustrations, jewellery, fashion, kokedama, manga…
The same admission ticket will also let you in to the Asia Fair!
For more information: www.japan-touch.com/lyon