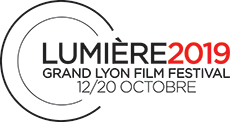 OUTING IDEA
Festival Lumière 2019
From 12th to 20th October, all film buffs should go to the Lumière festival!
For the now traditional Cinema night, the Godfather trilogy will be projected in the Halle Tony Garnier. 9 hours of film in one exceptional night!
This year, the Lumière prize will be awarded to cult director Francis Ford Coppola.
From 10/12/19 to 10/20/19